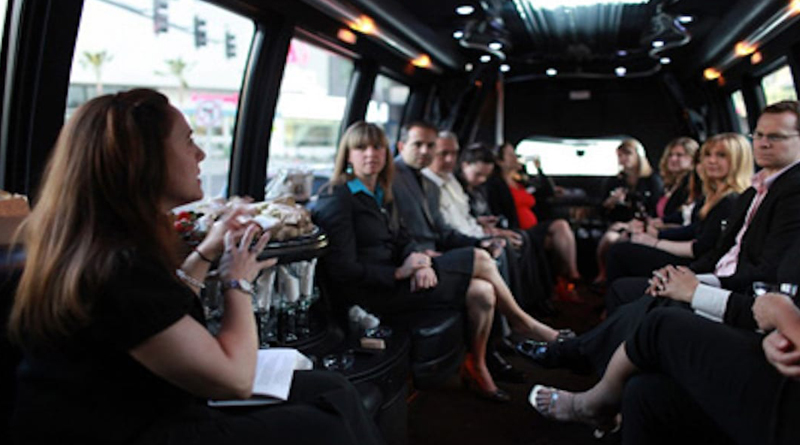 Las Vegas is famous for its bright lights, big casinos, and endless entertainment options. It's also a popular destination for corporate events, conferences and trade shows. If you're looking for a corporate event transportation in Las Vegas, hire a party bus.
Benefits of Hiring a Party Bus for Corporate Event Transportation
Convenience: Party buses can manage pick up and drop off your guests at any location in Las Vegas, including hotels, event venues, and any other desired destinations. Renting a party bus relieves you from the stress of transportation, and allows you to focus on enjoying your event.
Comfort: Party buses are equipped with all the amenities you need for a comfortable ride, including plush seating, climate control, and a sound system. This means that your guests can relax and enjoy the ride, even if they're traveling long distances.
Fun: Party buses are a great way to add some fun and excitement to your corporate event. You can decorate the bus with your company logo and colors. You can also hire a DJ for entertainment of your guests.
Things to Remember
If you're considering hiring a party bus for corporate event transportation in Las Vegas, here are a few things to keep in mind:
Size: Party buses come in a variety of sizes. Choose one that's the right size for your group. If you have a large group, you can book a 40 passenger party bus.
Features: Some party buses come with additional features, such as a mini-bar, dance floor, and karaoke machine. If you're interested in any of these features, be sure to book a bus that has them.
Pricing: Party bus prices vary depending on the size of the bus, the features it offers, and the time of day you book it. Be sure to get quotes from several different companies before you book.
Once you book the party bus, share your itinerary with the party bus company. This will help them plan your route. Also, let them know if you have any special requests, such as a specific pick-up or drop-off location.
Hiring a party bus for corporate event transportation in Las Vegas is a great way to provide your guests with a comfortable, convenient, and fun transportation experience. By following the tips above, you can ensure that your party bus rental is a success.
========================
BOOKING IS OVER A CALL AWAY – 702-861-0006