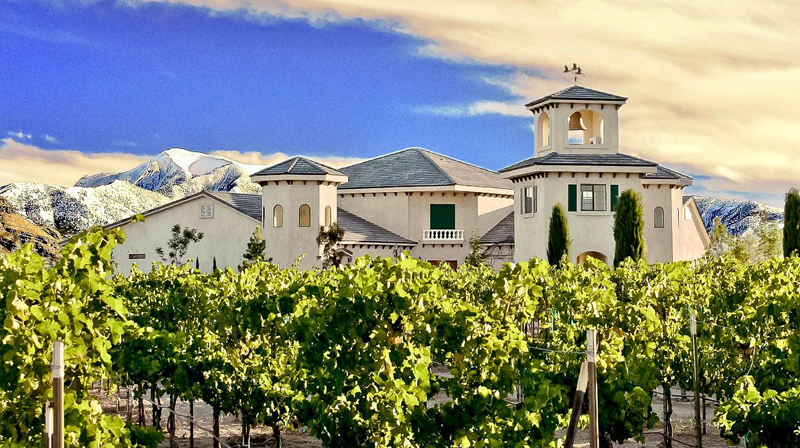 Pahrump is a small town located 50 miles west of Las Vegas. This town is famous as Nevada's Wine Country because it has three huge wineries. Sanders Family Winery is a popular winery in Pahrump known for its award-winning wines, including Cabernet Sauvignon, Merlot, Chardonnay, and Zinfandel.
Sanders Family Winery
Sanders Family Winery is a 35-year-old Tuscan-style winery. Founded in 1988 by Jack Sanders, the winery is Southern Nevada's best-kept secrets. It is also one of the most romantic and amusing sites in Nevada. Besides exploring the vineyard, visitors to the winery can indulge in FREE wine tasting and wine bottling. It is a perfect spot to enjoy a picnic with friends.
Sanders Family Winery Tour from Las Vegas
If planning a trip to Sanders Family Winery from Las Vegas, consider renting a party bus. Party buses are a great way to travel in style and comfort. Moreover, you can accommodate up to 50 passengers in these big buses.
A party bus rental from Las Vegas to Sanders Family Winery typically includes:
Round-trip transportation from Las Vegas
Bottled water and snacks
Complimentary bar
Professional driver
The party bus will pick you up at your hotel in Vegas and take you directly to the winery. You will have the opportunity to enjoy a guided tour of the winery, learn about the winemaking process, and sample a variety of wines. You can also relax and enjoy a picnic lunch in the winery's gardens. Feel free to purchase wine to take home with you.
A party bus rental is a great way to enjoy a day of wine tasting in Napa Valley without worrying about driving or parking. It is also a great way to celebrate a special occasion or have a fun day out with friends.
The Sanders Family Winery Tour is a 5-hour round-trip luxury limo tour. The tour allows you to chill out with your friends in the comfort of a luxury party bus. This tour is perfect for celebrating a bachelor party or a bachelorette party. Also, if you wish to escape from the lights and distractions of the Strip, the Sanders Family Winery Tour is for you.
========================
BOOKING IS OVER A CALL AWAY – 702-861-0006